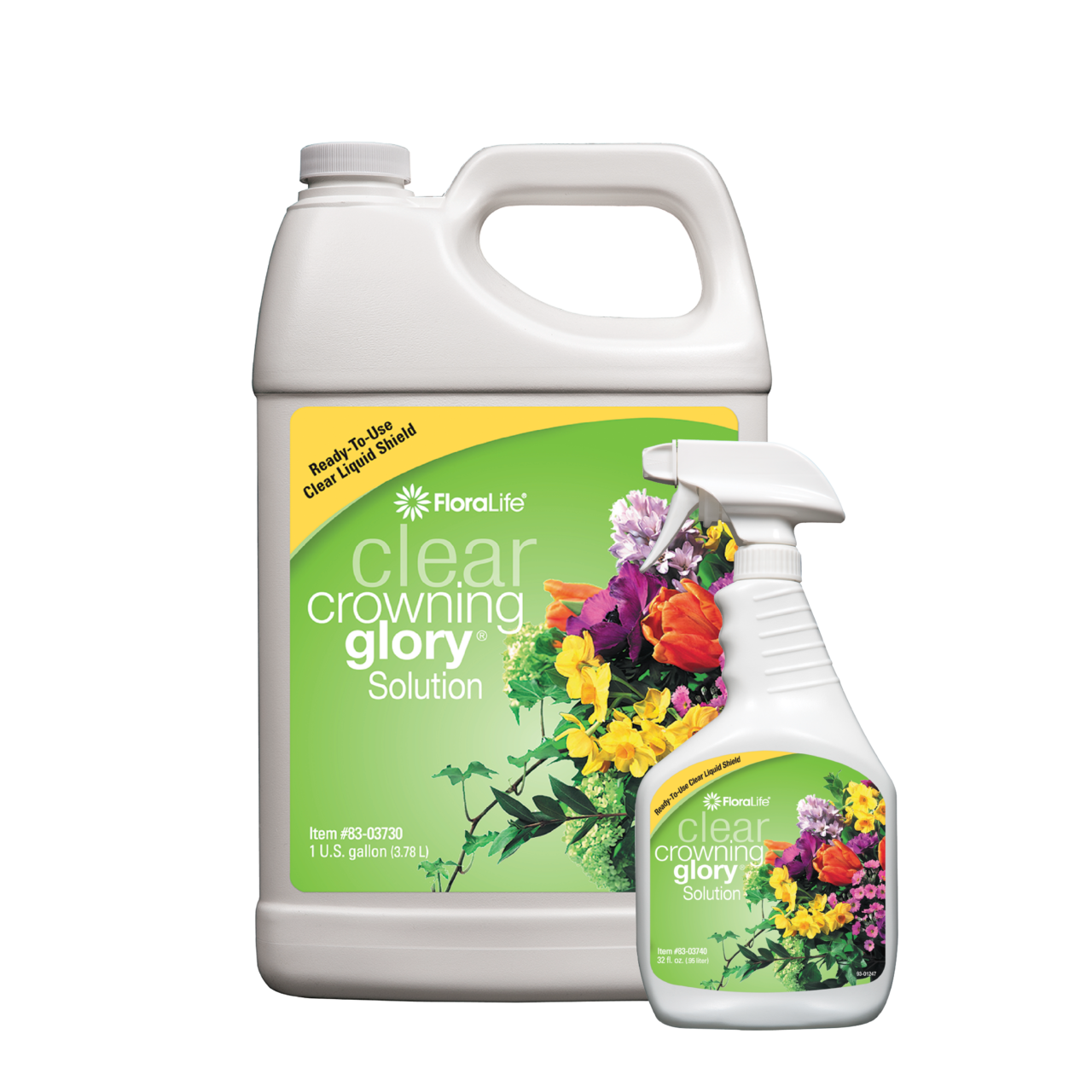 FloraLife Clear Crowning Glory®
A well recognized brand for years by floral designers, FloraLife® Crowning Glory® hydration and protection spray keeps arrangements fresher and customers satisfied. This easy to apply liquid shield locks moisture in resulting in reduced water loss, keeping flowers their most vibrant. Often used in delicate traditional wedding and event flowers, such as gardenias, stephanotis, roses, and lilies, where the arrangements are in no or little water, it's the final hydrating step.
Other uses:
Use on both needle and broadleaved evergreens to reduce desiccation. Try it on evergreen wreaths, swags, boughs, garlands, kissing balls, crosses, centerpieces, and cornucopias.
Great for either cut foliage or indoor plants. If using on pot plants, avoid those with fuzzy, hairy leaves such as African Violets.
Prevent shedding of dried flowers when used prior to designing arrangements. Dip them into the product for full coverage. Flower colors will be more vibrant and striking. For wholesalers, bouquet makers, supermarkets, retail florists and event planners.